31 x 39" (80 x 100cm) Standard Drawer-Type Pneumatic Single Station Heat Printing Machine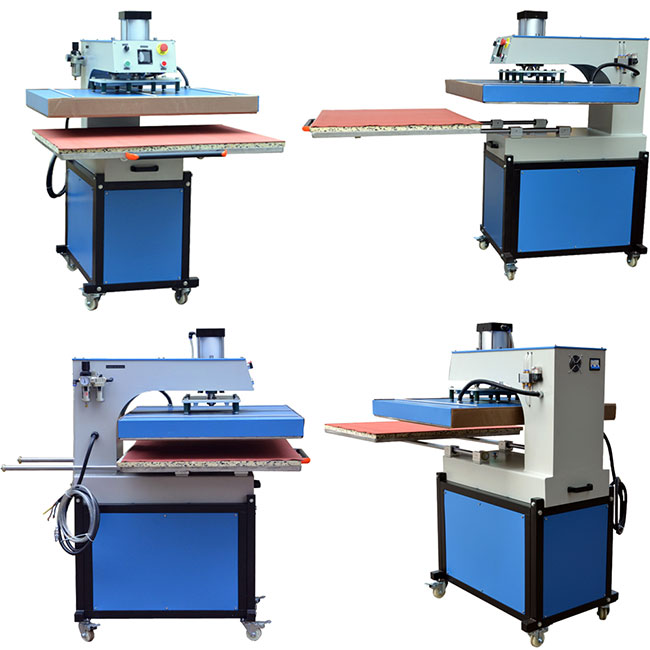 Technical parameters
Size: 31in x 39in (800mm x 1000mm)
Voltage: 220V, 50hz / 60hz,1P, 32A
Power: 7KW
Current: 32Amps
Time range: 0-999 Seconds
Temperature range: 32℉-750.2℉ (0℃-399℃)
Pressure: 0-114 Psi
Package Size: 60.2in x 42.5in x 21.3in(1530mm x 1080mm x 540mm)
Gross Weight: 352kg (774lbs)

Applications:
This machine can transfer patterns and texts which are printed by sublimating ink or solvent ink onto fabrics like cotton, linen, chemical fabric and nylon and ceramics through heat transfer technology. Flock printing and puff printing can also be achieved by this machine. It can be used to fuse cloth too, for example, clothes, caps and shoes etc.
It is also suitable for small scale of handkerchief production.

Features:
We use digital displaying thermostatic controller which provides high accuracy(±2℃);
Our heater is cast by imported aluminum alloy which is power-saving and temperature-uniformity,
and only have little temperature difference;
We use digital timer which provides high accuracy and fine look;
Our pressure adjuster enables you to adjust pressure at will.

Attentions
1. This machine must connect to reliable ground wire, then come into use, to ensure safety operation and production.
2. The pressure should be chosen appropriately , do not adjust the pressure arbitrary, so as not to damage the machine due to over pressure.
3. Do not put your hands under the heating plate during the pressing process, so as to avoid scald.
4. During the pressing process, in the case of special circumstances, press the emergency stop button ,then the heating plate will automatically rise, so accident can be avoid.
5. At the end of the work, the staff must cut off the main electricity supply and turn off the gas source before leave.

Temperature and time requirements of different materials:
Pure cotton: 180-220 ℃ (356-428℉), 25sec
Polyester: 180℃ (356℉), 15sec
Pearl board: 180℃ (356℉), 120-180sec
Metal pendant: 180℃ (356℉), 60sec
Mouse pad: 180℃ (356℉), 15sec
Vitrolite: 220℃ (428℉), 180sec
Key ring pendant: 180℃ (356℉), 100sec
Ceramics: 180-220 ℃ (356-428℉), 180sec

Time and Temperature settings
1.Temperature setting: press the "SET" button, then the numbers on the lower line blink, temperature-setting mode starts. You can press ▲and ▼ to adjust the temperature, press and hold the "SET" button for 2 seconds to confirm the setting.
2.Time setting: press the increase and decrease button to set time. The letter "H" stands for "hour", "M" for "minute", and "S" for "second".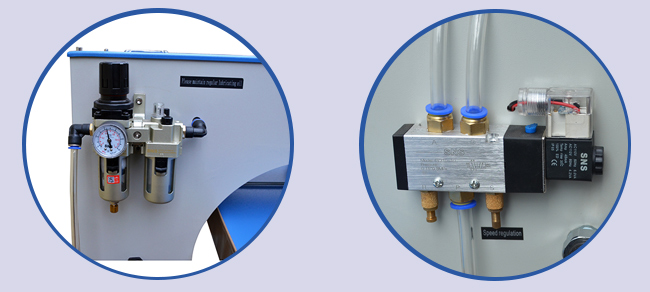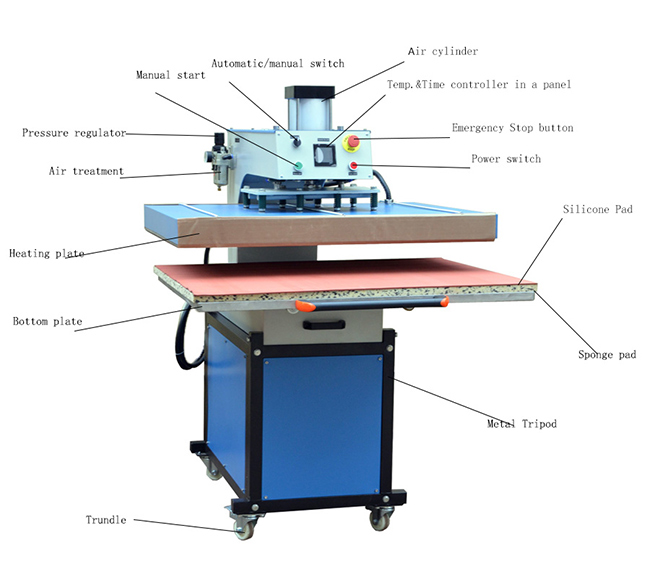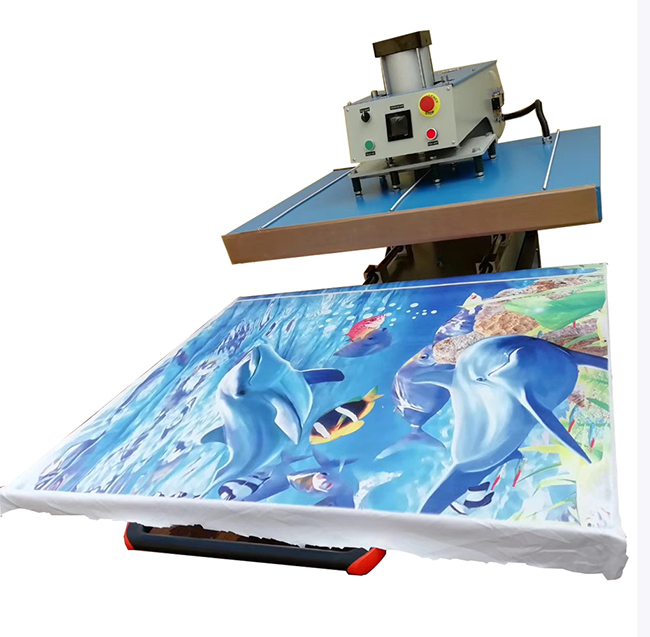 Details: